After the removal of the tree, you will be left with a stump. If the stump is not removed, overtime it will rot and can easily become home for termites, ants and other pests.
At Royal Tree Removals, our stump grinding machines will turn your ugly tree stumps into mulch, so you can replant, re-turf or even build over that very place.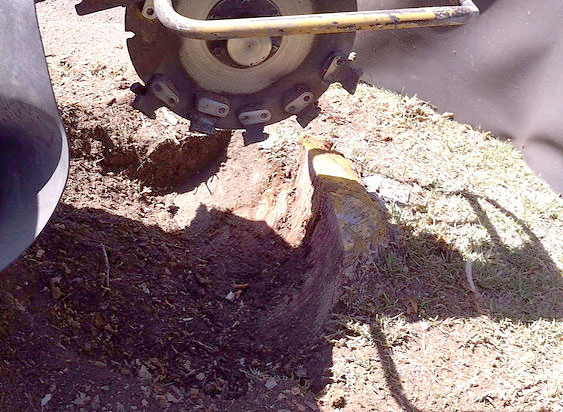 Reasons to Remove Stumps
Stumps can be a trip hazard
Can be a home for diseases and pests
May be in the way for your plans for the property
The best and safest way to remove a tree stump is by grinding both the stump and the root system out completely. This minimises regrowth, makes the area safe and leaves the ground ready for replanting, or for any use you require. We highly recommend that all stump-grinding takes place after tree removals, but the decision is up to the client.
Tree stump grinding is a highly specialised job that requires the correct equipment and expertise. Our experienced professionals are experts in stump grinding. We ensure they use only the best machinery and safety equipment to finish the job. We serve clients across Melbourne's northern suburbs.